About Caper Digital
Meet the wizard behind the curtain
Nice to meet you!

My name is Kasia. I am an author, blogger and freelance writer. I am an avid reader and I love writing and all the intricacies of language involved with the process.

I have a degree in history from the University of Toronto, a communications certificate from Centennial College and an economic development certificate from the University of Waterloo. They all have helped me hone my research and writing skills.

I founded Caper Digital to help others with their online storytelling.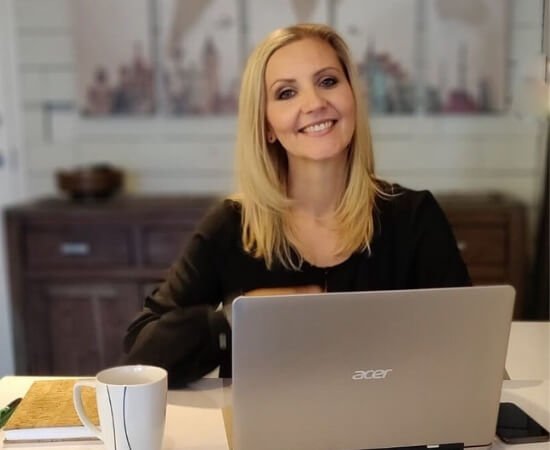 What I've written
Portfolio
Over the years, I've had various jobs that have equipped me with a wide range of skills that make it easy for me to write about different topics. I've worked in hospitality, retail, law, marketing and government—and gained experience working closely with academia, industry professionals and international businesses while doing so. Here are several examples of my work.
Business & TEchnology
Before I made the switch to self-employment, I spend over 10 years in economic development in regional and municipal governments. These roles included business expansion and retention, international expansions and sector development. I focused on strategic projects and activities as they related to economic development, data collection and statistics, performance metrics, and business and community development.
Social media & marketing
I am a tech geek, and I love how technology has changed the way we communicate. I've channelled that curiosity to writing about digital marketing, social media and user experience trends that impact our daily lives. When it comes to research, organization and analytics, I feel right at home.
Books and publications
I have published two books so far. One is a business book that focuses on how to turn your blog from a hobby into a business. It's aimed at newbie bloggers and those interested in starting one. The other is my first fiction novel that follows true-crime podcasted Ava Reed as she searches for answers to the death of her mother, Sharon.
Travel Writing
I channelled my love of travel into two travel blogs. Kasiawrites Cultural Travel focuses on culture, adventure, exploration and discovery in a responsible way. Amongst Romans is your gateway to everything Italy from an outsider's perspective. Here are a few samples of my travel content:
interiors design
I love writing about my passions and constantly learning about new things. Interior design is definitely one of those areas. Check out my full writing portfolio about interior design and related topics.
Want to know more about my career? Let's connect on LinkedIn.
FROM THE BLOG
Latest from Caper Digital
As a business owner, you wear many hats. Some of them fit like a glove, while others can be a bit of a challenge.
Let's work Together
Get in touch