9 Most profitable niches for blogging that make money
Blogging is one of the most popular ways to make money online. And with so many niches to choose from, it can be hard to figure out what niche is best for you. This post looks at the nine most profitable niches you should consider.
There are several reasons why having a clear niche is vital to your blog's success. The best way to find a profitable niche is by looking at the competition and seeing what niches are already making money for other bloggers. Knowing which topics to write about before you start your blog will help you narrow your focus to make money sooner.
What is a blog niche and why do you need one?
A blog niche is a specific topic or area of expertise that you blog about. You can have a single blog niche or several. The key to success with blogging in profitable niches is to choose a topic that you are passionate about and knowledgeable about.
Blog niches can be focused on a specific industry, such as finance, marketing, cooking, or on more general topics, such as personal development. Focusing on particular niches instead of broad topics can be great for several reasons.
Targeted audience: Instead of writing for everyone, you'll write for a specific audience interested in a particular topic. This approach will help create loyal and engaged readers who will always come to your blog for information.
Broad idea: Dog care -> Niche idea: Rescue dog care ->> Micro niche: Caring for rescue Pitbulls
Easier to monetize: When you focus on a specific niche, you can tailor the marketing to that particular audience already invested in your topic.
Gain authority in your niche: Through researching topics for your blog, you'll expand your knowledge and master the subject. It's always a good idea to have a basic understanding of your niche, but you should also be open to learning more about it as you grow your blog.
How do blogs make money?
Blogging is a popular way to make money. It's one of the reasons choosing a profitable niche is so important. You can monetize your blog through affiliate marketing, sponsored posts and ads.
Affiliate marketing is when you earn a commission by promoting other people's products or services on your blog. For example, if you have a healthy cooking blog and write about how much you love eating kale salad, you can include an affiliate link to buy kale salad from Amazon at the end of the post. When someone clicks on that link and buys the kale salad, you will earn a percentage of the sale as a commission.
Sponsored posts are when companies pay bloggers to write about their products or services for money or other compensation. The blogger would only promote the company's content if they believe in it and think it would be interesting for their readers.
Bloggers can also choose to sell ad space on their blog, similarly to affiliate marketing. They get a commission if the readers buy something through that ad.
9 Most profitable niches to consider
When you search for the most profitable blog niches online, chances are you'll get a variation of the ones listed below. It's important to note that there can also be an overlap between these niches that might blur the line. Writing about one topic can include posts that tackle a different niche topic as long as they relate to what your blog is about.
For example, if you write about travel, you might include tips on budgeting for your vacation. You might have a parenting blog that includes recipes geared toward kids who can be picky eaters. Your lifestyle blog can also incorporate posts on travel, fitness and beauty. You get the idea.
Here is a list of profitable blog niches to consider:
Personal Finance
Business and Marketing
Health and Fitness
Food
Parenting
Travel
Fashion and Beauty
Lifestyle
DIY
Now, let's take a look at each of them individually and what makes them such profitable niches.
1. Personal finance
Money is always a popular topic, and this niche can be very lucrative if you have experience in this area. People are always looking for tips for managing their money, including everything from investment advice, paying off debt, saving for retirement and how to maximize their savings.
This can also be a very profitable niche from the affiliate marketing perspective. That's because many of the tools and resources for managing money, investing, and wealth management offer beneficial affiliate programs.
Here are sever topic ideas for starting a personal finance blog:
Investing (stocks, cryptocurrencies, etc.)
Getting out of debt (student loans, mortgages, leases, etc.)
Make money online
Frugal living
Your financial journey
2. Business and marketing
As many people turn to self-employment, the popularity of business and marketing grows. Everyone from marketing professionals to CEOs and small business owners is looking for tips and advice on marketing their companies. The popularity of business topics makes this one of the most profitable niches.
If you choose this as your blog's niche, you can expect high-paying display ads and lucrative affiliate programs. However, it's also one of the more competitive niches out there. But, if you're passionate about the subject matter and have a background in business or marketing, this could be the niche for you.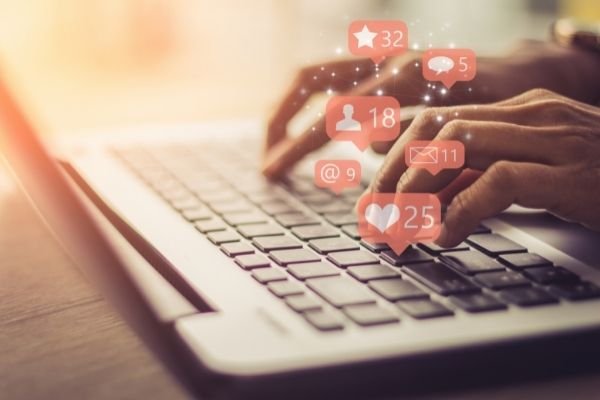 Some of the topics you can focus on include:
Search Engine Optimization (SEO)
Social media marketing
B2B (Business-to-business) marketing
Entrepreneurship
Small business
3. Health and fitness
Everyone wants to improve their health and feel better, from weight loss tips and nutrition to stress management, workout routines and clean eating. It's a niche that is continuously growing in popularity, offering great earnings potential.
This is a great subject area with numerous sub-categories that you can further niche down. Whether you want to share your health journey or offer tips for helping others with theirs, you can mix and match topics that can suit your experience. The popularity of health and fitness blogs is also a good indication of solid income potential.
Here are some ideas of what you can write about:
Yoga and meditation
Nutrition
Postpartum fitness
Managing specific health conditions
Specific diet tips (paleo, vegan, gluten-free, etc.)
4. Food
Food blogs have hit a new high. Many people stuck inside during the pandemic have turned to food blogs for inspiration. Here you can include topics like recipes, meal prep and planning, baking, and specific type of cuisine, to name a few. This niche is different from health, but there could be some crossover between food and healthy eating.
This is one of the most profitable niches out there because everyone needs to eat. You can also get many freebies from companies for reviews. Anything from kitchen utensils to small appliances and ingredients. Paid ads and affiliate links are very lucrative in this niche and offer great potential for a steady income.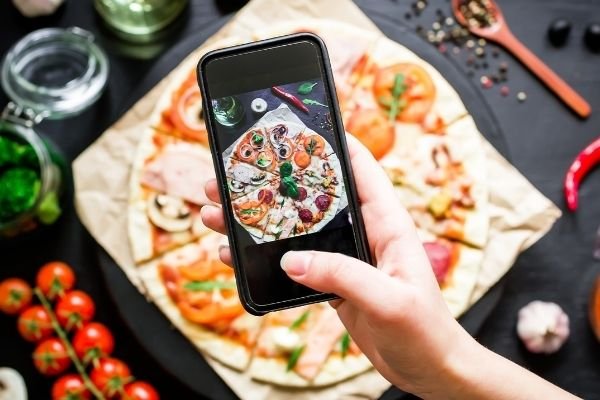 Topics you can focus on for a food blog include:
Baking
Veganism and plant-based diet
Craft beer
Italian cooking
Kids meals
5. Parenting
Raising kids can be a challenge. Fortunately, many parents have taken to the Internet to share their challenges, struggles and tips. While this has been predominantly a mom blogger niche, there has been an increase in dad bloggers starting blogs about parenting.
The beauty of this niche is that most people will have kids at some point, and they will be looking for tips and advice. There is a huge potential for earning money through advertising, affiliate recommendations and sponsorships.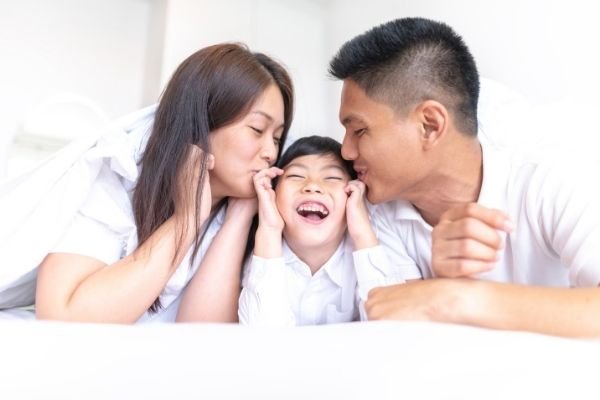 Here is what you can write about:
Homeschooling
Pregnancy
Raising kids with special needs
Travelling with small children
Parenting advice
6. Travel
Travel is one of those topics that never go out of style. People always dream of going to different places and planning their next vacation. Travel writing can also be mixed with several other sub-niches like travelling as a family, staying healthy on the road and how to get the most out of your travel budget.
While this is a very saturated niche, there is a significant potential for monetization due to its popularity. Travel bloggers can make money with affiliate programs, reviews, paid trips and more. You can blog about the nomadic lifestyle and different locations, and create travel guides and itineraries to provide travel enthusiasts with valuable tips and advice.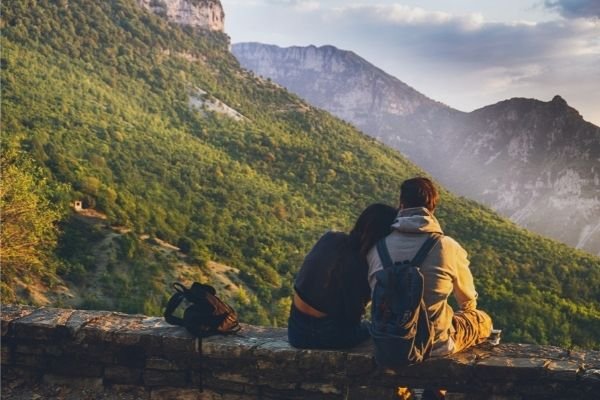 Potential ideas for blogging in the travel niche:
Solo travel
Budget travel
Luxury getaways
Short stays and layovers
7. Fashion + Beauty
From the latest fashion trends to make-up and accessories, this can be one of the most profitable niches if you're passionate about the topic. It's best suited to those that live and breathe fashion, make-up and beauty products. Not only are you likely to score free products, but you might also even get invited to industry shows.
This niche is extensive, but there are many choices for niching down. Your blog can be on a broad topic like the latest fashion trends, women's accessories or vegan skincare. You can also niche down to topics like vintage fashion or DIY dresses.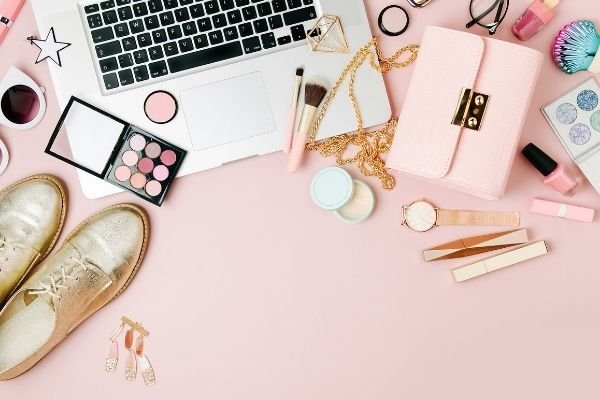 Fashion and beauty blogging ideas:
Thrifty fashion finds
Makeup reviews
Wedding dresses
Sustainable fashion
Skincare tutorials
8. Lifestyle
Lifestyle can be a confusing niche, especially if you're unsure of what to write about. While it can cover various topics from other niches – beauty, fashion, travel, food, etc. – it usually focuses on a specific audience. For example, you could be focusing on single women over 50, students, young moms or people with a particular lifestyle.
These blogs are usually fun and personal but might take a while to establish. Because they are very targeted, you'll likely build a loyal readership that will grow with you. Lifestyle blogs can do well with affiliate marketing and expand into other avenues like product reviews.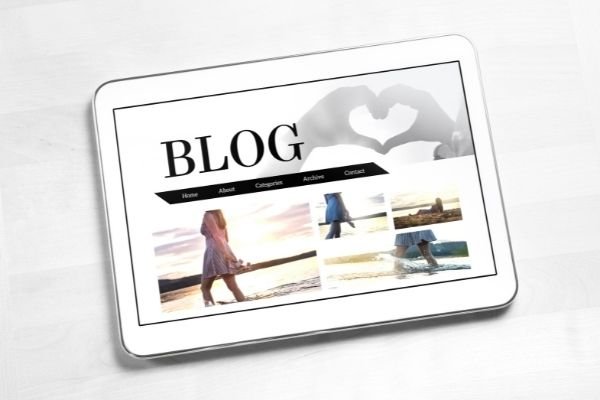 Some of the topics you can focus on include:
Dating tips for woman over 50
Living with depression and anxiety
Baby boomers
Dating and relationship advice for college students
9. DIY
Many people want to improve their lives and enjoy doing things themselves. They are always looking for ideas that will help them save money, and that's what makes this such a profitable niche. Do you have a knack for do-it-yourself projects? Then this niche could be an excellent fit for you.
The DIY niche can be broken down into many categories, but the main point is that it shows someone how they can do something themselves instead of paying for it. Home renovations are trendy, and so are many other home projects. That doesn't mean that the niche is limited to that area. DIY can also include making your own clothes, Halloween/Christmas decorations, homemade beauty tips and many more.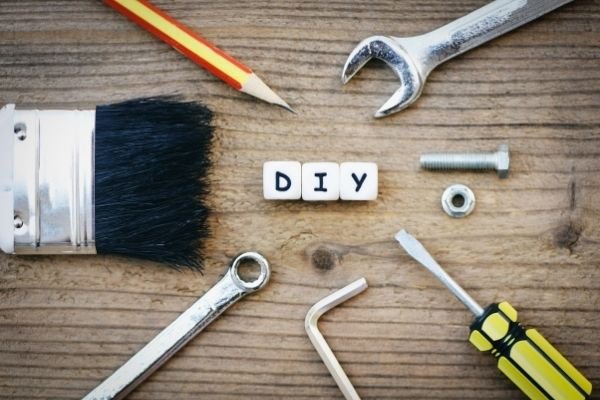 Topics you can focus on for a DIY blog include:
How to teach yourself new skills
Tips for storage and organization
How to repurpose your old clothes
Refurbishing old furniture
Summary
Many of the profitable niches listed here are also very competitive. Their popularity makes them profitable, which is why many people thinking of starting a blog gravitate toward them. When deciding on your niche, you should always pick something you are passionate about.
The chances are that no matter how niche your blog is, you will find an audience that will read it. Picking a popular niche is a significant step. However, it doesn't guarantee that you'll be successful overnight. Blogging takes a lot of work, and when done well, it can turn into a profitable business.
The best place to start is to do some research on your topic. Go online and read other blogs in the niche you're interested in. Check out Quora or Reddit for topics people are passionate about and what questions they are asking. Facebook groups are also great for finding an audience for your topic.
You should always consider the market demand, competition and income potential no matter which niche you choose. The best niche for you will be the one that best suits your skills, passion and makes your blog unique. Don't forget to get your copy of The Blogging Game to learn how to turn your blog from a hobby into a business.
Need a writer?
Sometimes telling that story can be a challenge. Caper Digital can help you convey that story so you can focus on what you do best. Get in touch today!