6 Benefits of Having a Website to Drive Business Growth
Does your business have a website? If you're solely relying on social media pages instead of having one, you're doing yourself a disservice. While social media is a great way to connect with your customers, there are many benefits to having a website. This article will discuss what they are and why your business needs one.
Having a website for your business is more important than ever. With the amount of competition out there, you want to make sure you stand out from the crowd and effectively showcase your brand online.
Here are six benefits of having a website
You own your content and your voice
A website provides visibility and lends credibility to your business
It's an effective way to showcase your brand and attract new customers
Websites can be accessed from any device, anywhere in the world
Your website is a hub for all your social media activity
Drive more traffic with a well-optimized website
Let's look at each point in greater detail.
1. You own your content and your voice
Social media can seem like a great alternative to a business site, but it's not. A strong presence on social media is valuable. Still, it's important to remember that Facebook, Twitter, Instagram and other sites like these are all owned by private companies that could change their policies at any time, get hacked or shut down. This means your posts could be taken down or hidden from certain users without notice, and all your followers can disappear overnight.
While social media platforms might be a great way to interact with your customers and promote/sell your products, they are not a replacement for having a website. The recent Facebook outage showed us that relying solely on social media can be bad for business. During the six or so hours outage, many companies lost revenue and direct contact with their customers. Businesses with an online presence fared better.
Another benefit of having a website is that you are not at the mercy of social media algorithms. Over time, many platforms have evolved into pay-to-play spaces where businesses are encouraged to pay for ads to reach their followers. With the decline in social media reach and controversial policies, many companies like Lush are focusing on their own sites and leaving social media platforms.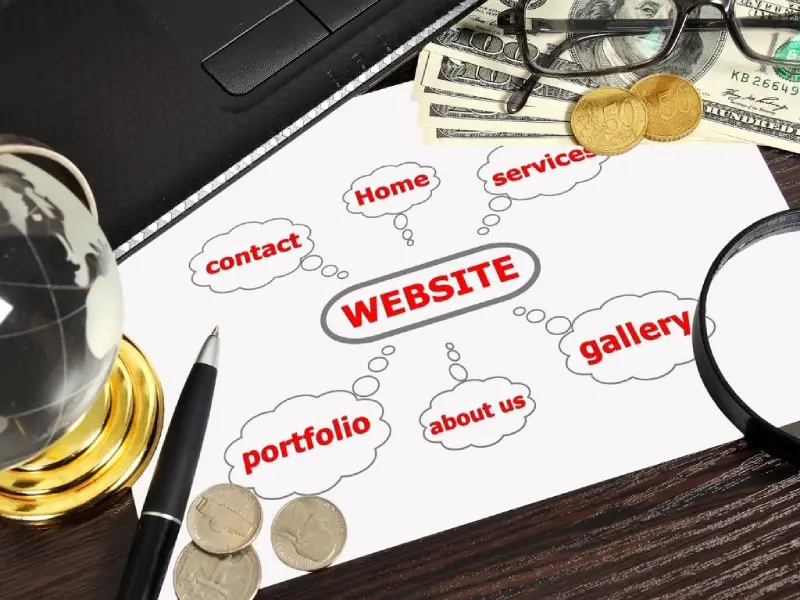 2. A website provides visibility and lends credibility to your business
One of the benefits of having a website is that it adds visibility and lends credibility to your business. While customers might find you on social media platforms or click on your ads, many will go to your website before they buy. Having a website makes people think more highly of your company and demonstrates that you are a real company.
We live in a digital world, and customers are savvy when it comes to using technology. They expect companies to have websites, and those that don't are deemed less professional and untrustworthy. Customers who can't find you online are not likely to buy from you.
With growing distrust of social media practices, many consumers become wary of ads, bots and fake accounts. Having a business website connected to your social media channels adds another layer of trust and builds credibility. It's a no-brainer.
3. It's an effective way to showcase your brand and attract new customers
Having a website solely dedicated to your business is a great way to showcase your products and services to new and existing customers. You're not limited to how you do it, and you don't have to rely on algorithms to reach your audience. Visitors to your site are already interested and are looking for more information.
Your website is where they can learn about you and your company, find information about your products and services, policies, and they can reach out to you directly if they have questions. Many customers prefer buying directly from the company's website, which means you have a better chance of making a sale without a go-between.
While it might seem like only having a social media profile is enough, that's not true, and if you're solely relying on social media, you're missing out on potential clients looking for what you're selling. Unless you're a big brand with thousands of followers, there is no guarantee that your ideal clients can find you on their favourite social media platform. Having a website benefits both you and your customers alike.
4. Websites can be accessed from any device, anywhere in the world
Websites are accessible anywhere in the world, all the time, even if you're not there. This means your customers can visit your site and buy from you on their own time, no matter what time zone they are in. They can find out everything about your company, your products and services and how to reach you.
Investing in a business website, especially if you have an online store, is a great way to provide customers with product information, reviews and shopping details. A well-designed website that answers customer questions and concerns is a great way to showcase your brand while attracting new customers.
5. Your website is a hub for all your social media activity
Having a website can help improve your social media efforts as well. Think of it using the hub and spoke model. Your website is the center of the wheel (the hub) where all the spokes meet. Those spokes can be links on your social media accounts, digital campaigns, email marketing and all other forms of advertising. They drive customers to your site no matter where they see your product or service.
A website is where you can evaluate the effectiveness of all your campaigns, track sales and attract customers. All this data will help you better understand your audience so you can grow your business and reach a greater audience.
6. Drive more traffic with a well-optimized website
Having a website is essential, but you also need to make it stand out so your customers can find you in the vast space that is on the Internet. For that, you need Search Engine Optimization (SEO). A well-designed and optimized site will drive more traffic and generate more sales.
Focusing on the right keywords, product descriptions, your unique offerings and building links to your site is an excellent way to start. Creating compelling and helpful content can also go a long way. Videos, blog posts, images and guides are a great way to answer questions people are searching for and drive traffic to your site. This is also a great way to build authority and customer loyalty.
A website should always be a part of your content strategy and marketing efforts as it offers a great return on investment. Be patient. This doesn't happen overnight. Consider hiring a freelance writer or an SEO specialist to maximize your efforts when in doubt. You'll be happy you did.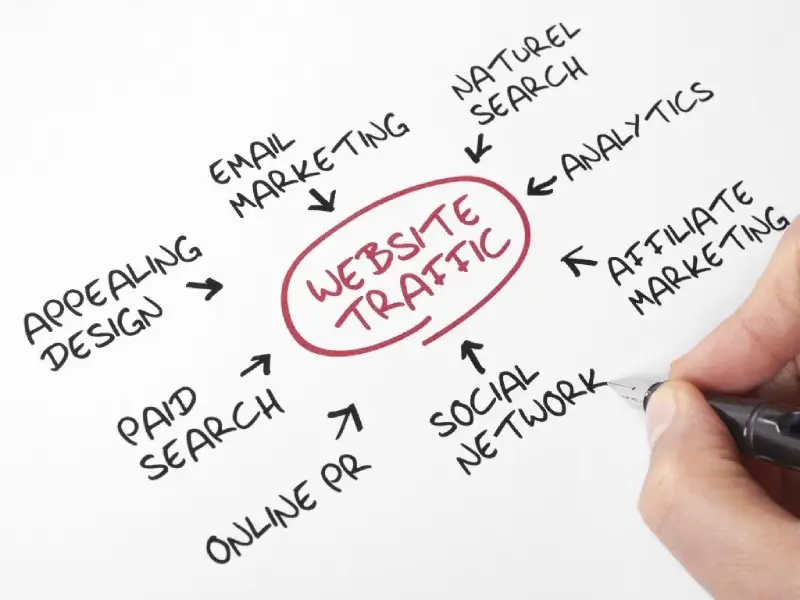 In summary
A website is an effective way to manage your online presence through one portal, making it easier for customers and potential leads to find you easily across devices.
It's also very beneficial to have a website if you're looking for local customers or need to keep track of all your leads and sales in one place. A robust website can help you connect with customers and clients worldwide and should be an essential part of any solid marketing strategy.
Don't have the time to create content for your website? Get in touch.